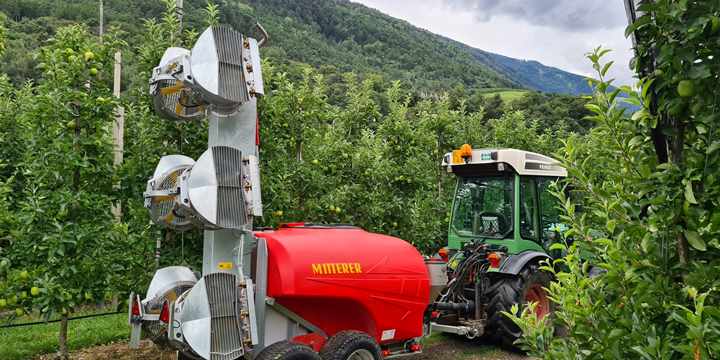 scroll me
Developed on modern air test benches and equipped with an innovative, hydraulically driven cross-flow blower, this series ensures that the ventilators can be controlled independently from the PTO shaft speed and enables the best possible adaptation to the conditions in the field.
Each ventilator side can be controlled individually from the tractor and therefore optimally adjusted from standstill to maximum power.
The blower achieve a highly precise application of the agent substance to the plant thanks to the ventilators arranged one above the other.
INDIPENDENT & DYNAMIC
the eco-friendly VR-blowers
Blower structure
With a total height of 2.80 m, the blower is perfectly suited for precise horizontal application for plants up to 4.50 m of height. For road traffic, the upper part of the blower can be conveniently lowered from the tractor to a height of 2.25m.
Ventilator
The ventilators made of highly resistant polypropylene are individually hydraulically driven and can be used on any newer generation tractor, thanks to the low oil requirement of 40 l/min.
MULTIFUNCTIONAL VALVE
The standard hydraulic multifunctional block is equipped with an integrated pressure relief valve, flow valve and safety valve. This means that the desired air output can be set directly on the sprayer if the tractor does not have the relevant valves.
Nozzles
The double-headed nozzle holders (installed as standard) are always equipped with bayonet locks and ensure that the nozzles can be dismantled quickly and easily without any additional tools in the field. Always made of brass and equipped with a drip stop system, the individual nozzle holders can also be individually adjusted on the nozzle rods.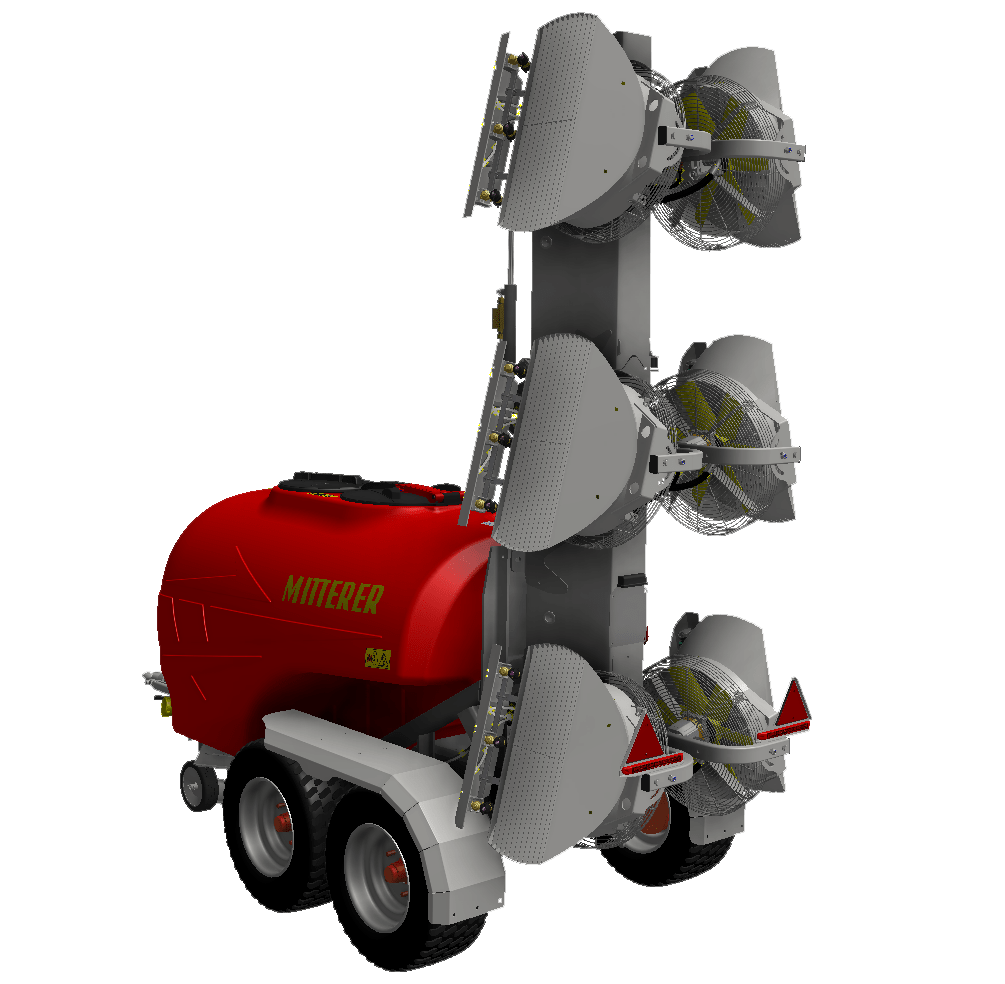 V6R Tandem
45 cm | 18"
≤ 70.000 m³/h
4,50
4,00
18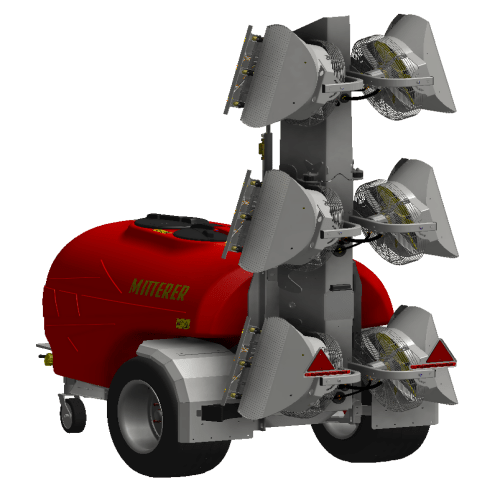 V6R Mono
45 cm | 18"
≤ 70.000 m³/h
4,50
4,00
18
Ventilator
Air volume
Max. plant height
Max. row spacingd
Number of nozzles