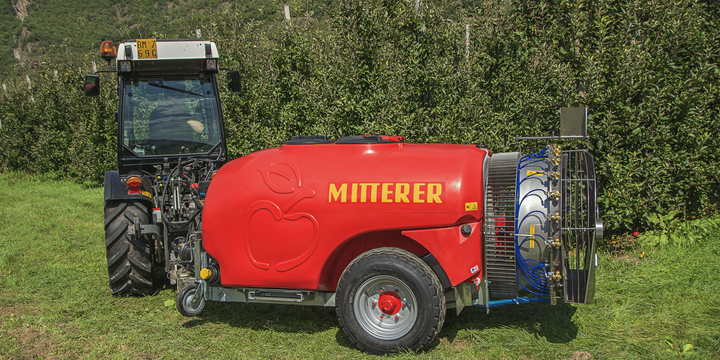 scroll me
60 EV - 70 EV - 81 EV - 91 EV - 100 EV
The sprayers of the EV series are equipped with a traditional circular-flow blower and can be used very flexibly thanks to their versatility.
Due to the arched air outlet, it is also possible to reach tall and voluminous plant cultivations.
Furthermore, the low overall height of this construction ensures that treatments can be made in cultivations that are limited in terms of their training systems.
This series is still very popular for high-trunk trees in fruit-growing and arbor (pergola) vine training in viticulture.
VERSATILE & FLEXIBLE
the traditional EV-blowers
Blower structure
The front air suction of these hot-dip galvanized circular-flow blowers ensure a precise application of the active substance and prevent dirt and leaves being sucked into the air flow, as is usually the case with backside air suctions. The blowers are also available powder-coated or made of stainless steel.
Ventilator
The self-developed ventilators made of light metal enable efficient use with the lowest noise level and, in contrast to ventilators made of plastic, with little effort. The integrated centrifugal clutch was designed so that it opens easily at a low speed of approx. 250 rpm.
Gearbox
The new generation of gearboxes is always equipped with a preselection transmission, which enables the two speed levels to be easily engaged. The use of high-quality cylindrical roller bearings, in contrast to conventional ball bearings, promise greater force absorption and a longer service life.
Nozzles
The double-headed nozzle holders (installed as standard) are always equipped with bayonet locks and ensure that the nozzles can be dismantled quickly and easily without any additional tools in the field. Always made of brass and equipped with a drip stop system, the individual nozzle holders can also be individually adjusted on the nozzle rods.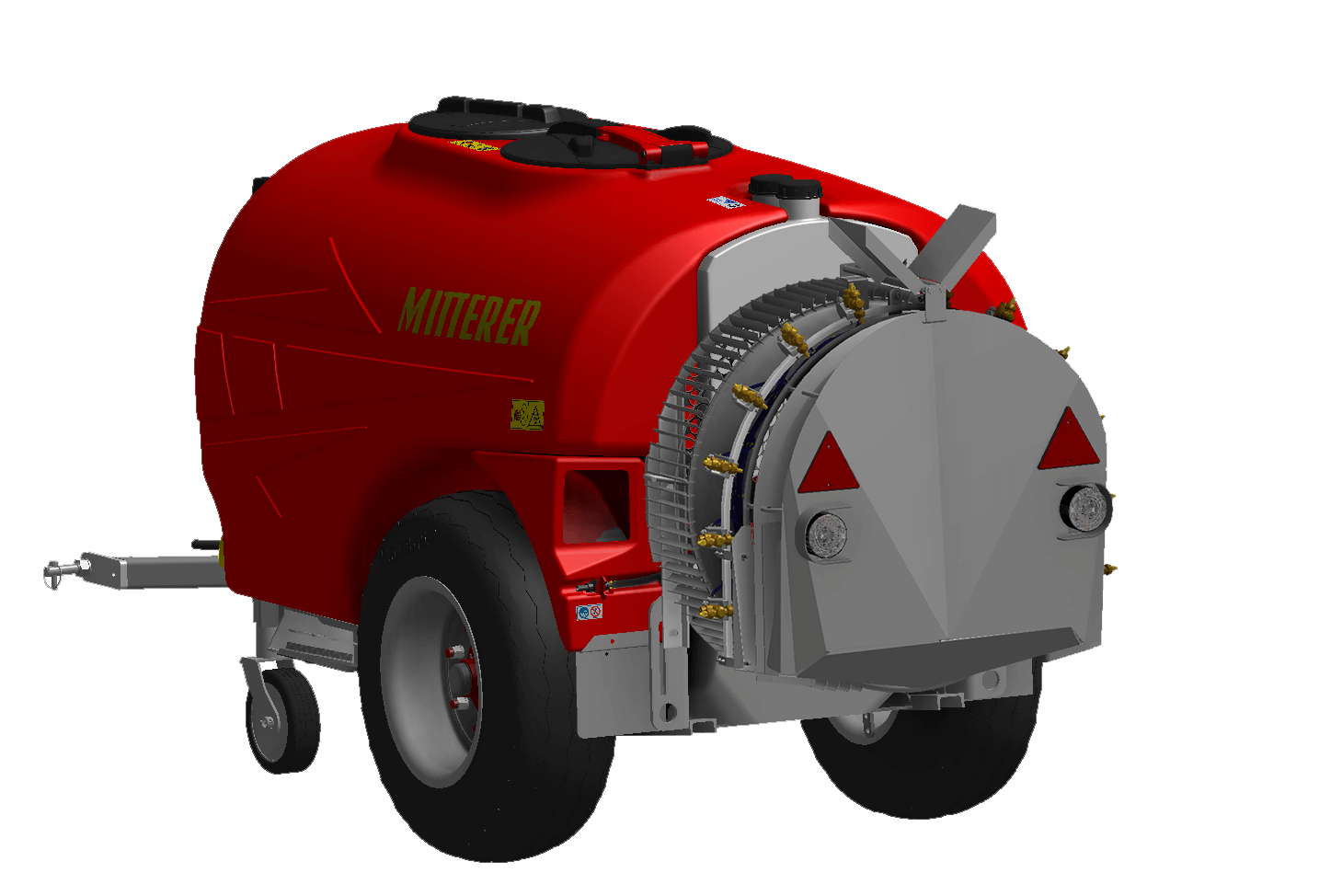 60 EV
60 cm | 24"
- | 32.000
4,00
3,00
10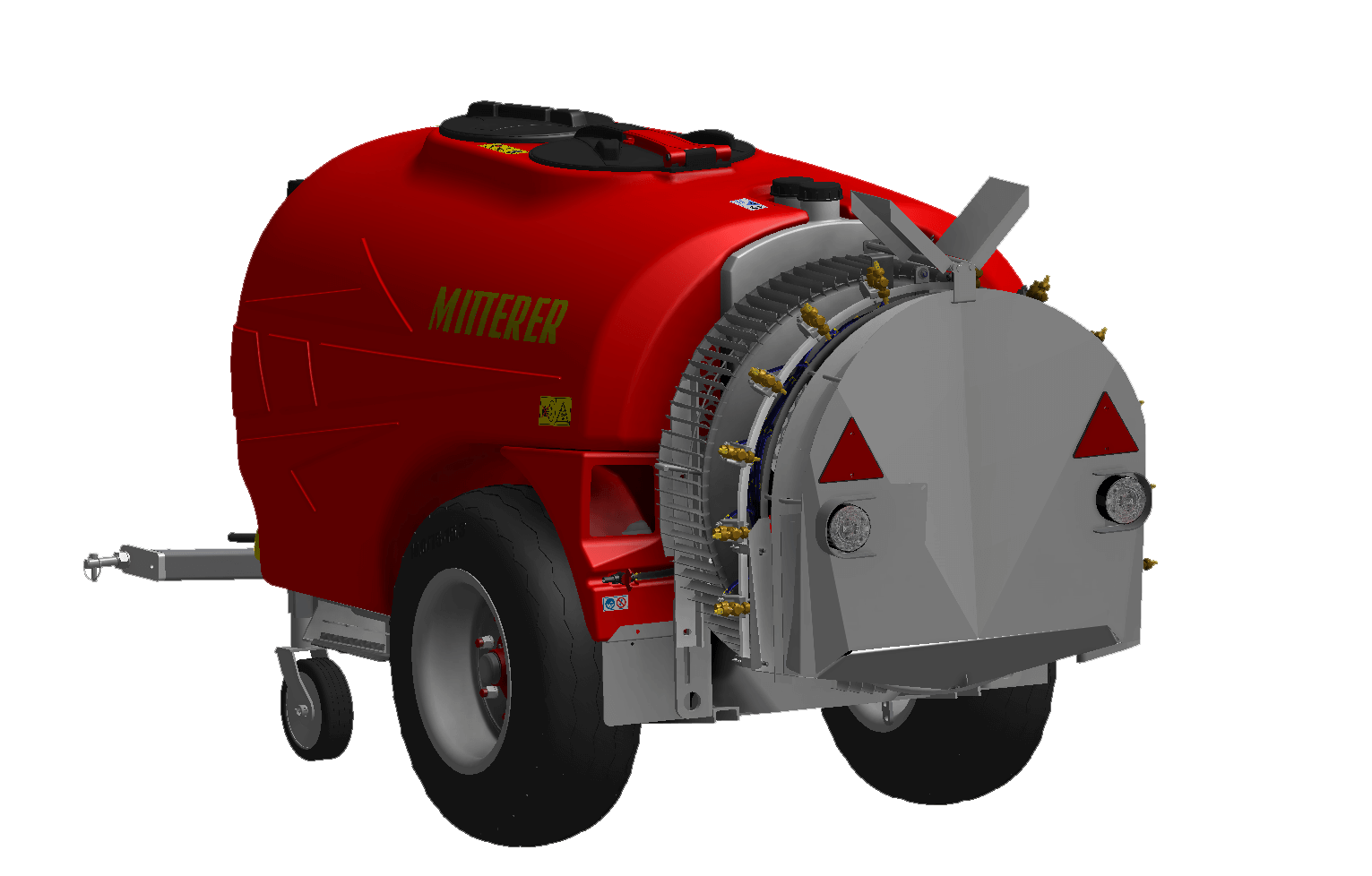 70 EV
70 cm | 28"
36.000 | 52.000
6,00
6,00
12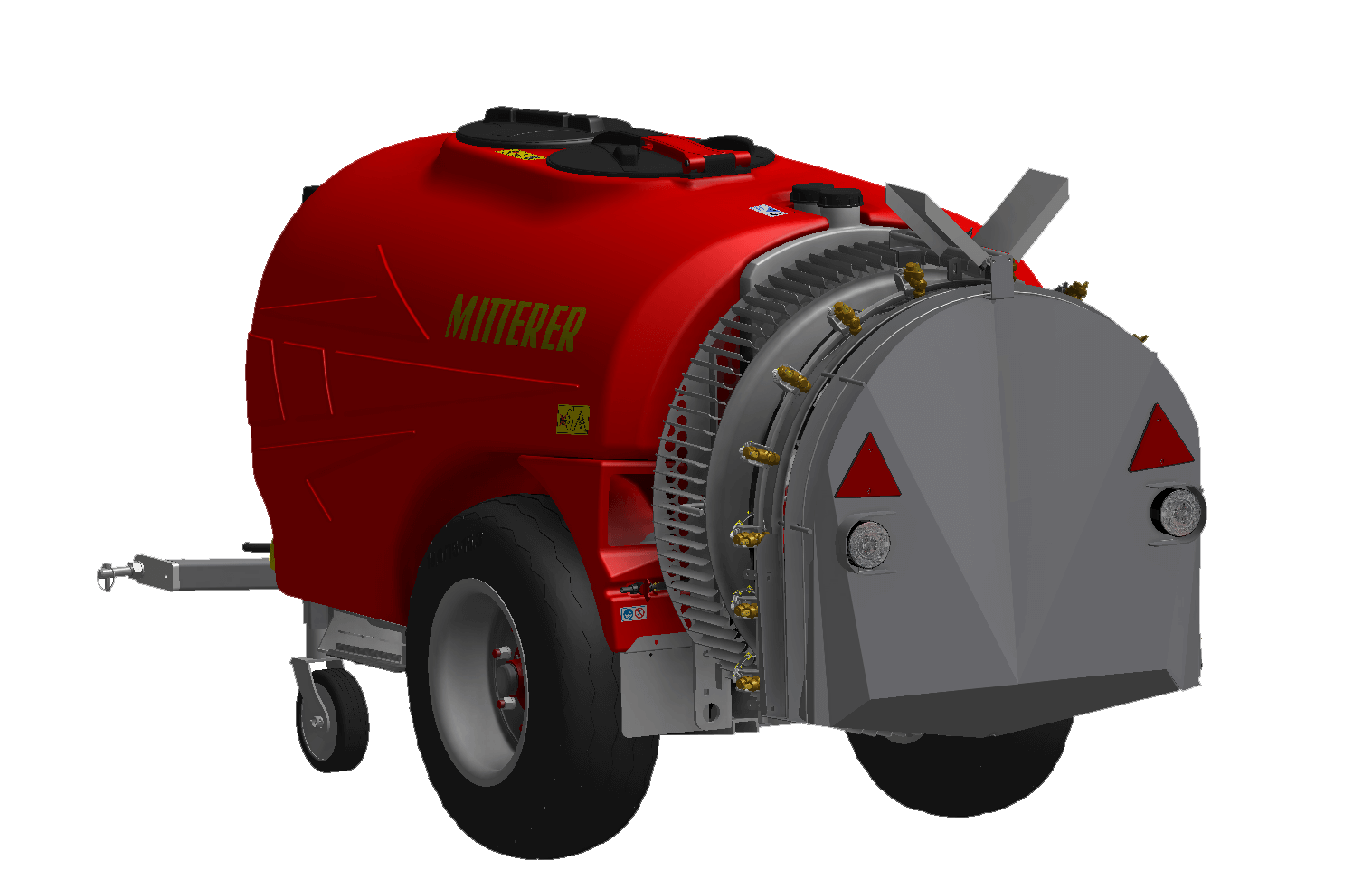 81 EV
81 cm | 32"
43.000 | 64.000
7,00
7,00
14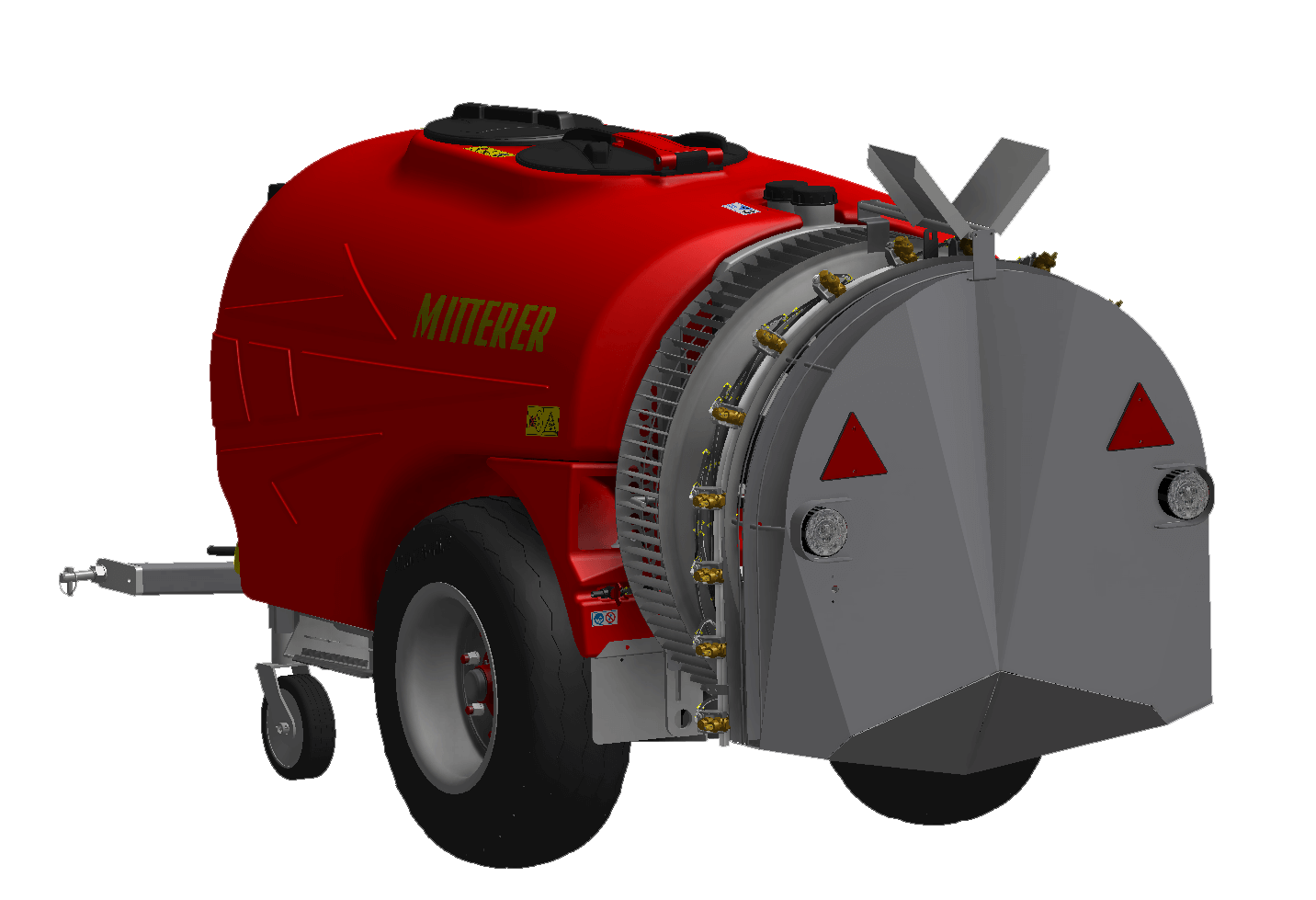 91 EV
91 cm | 36"
56.000 | 84.000
8,00
8,00
16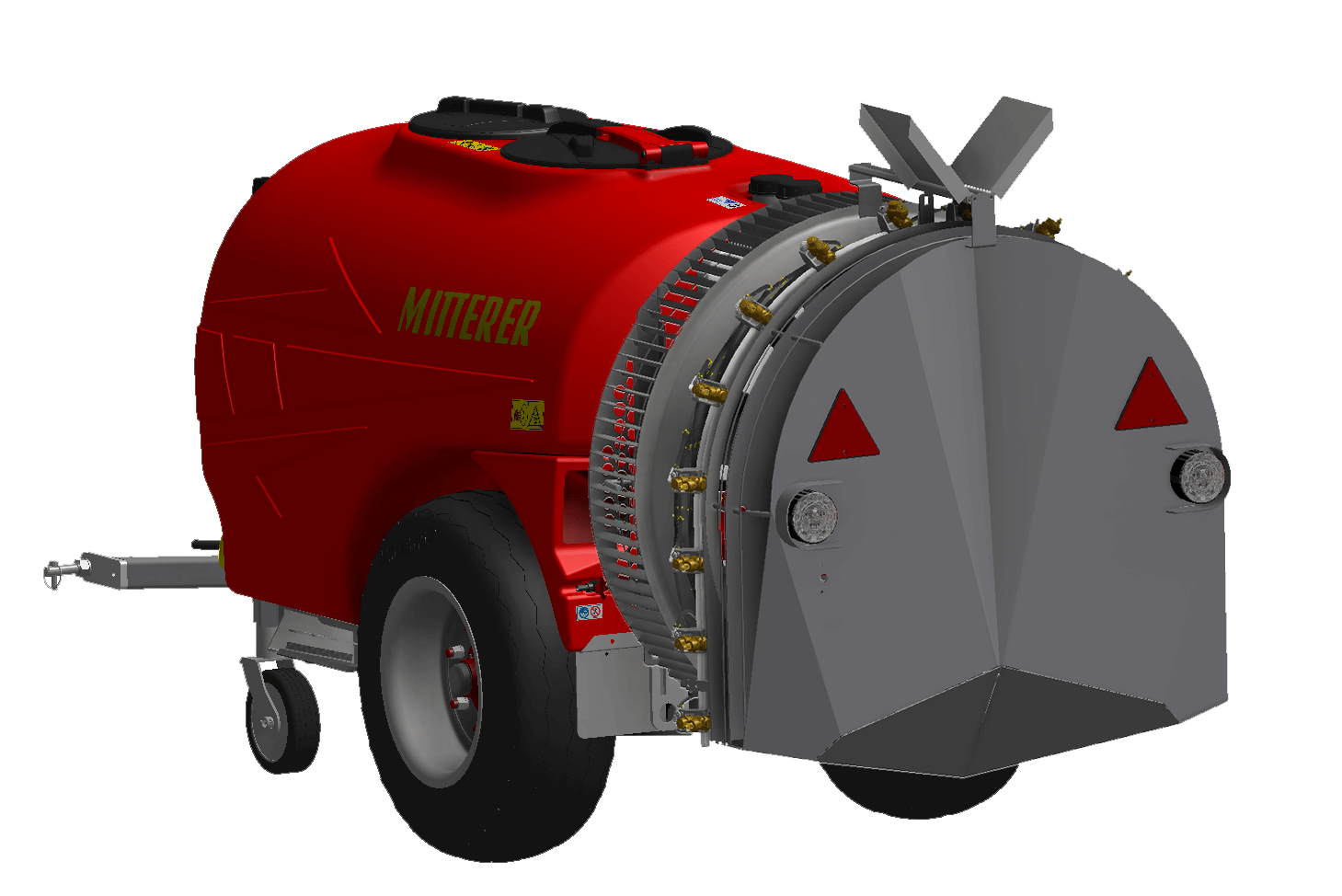 100 EV
100 cm | 40"
81.000 | 104.000
9,00
9,00
18
Ventilator
Air volume
Max. plant height
Max. row spacingd
Number of nozzles