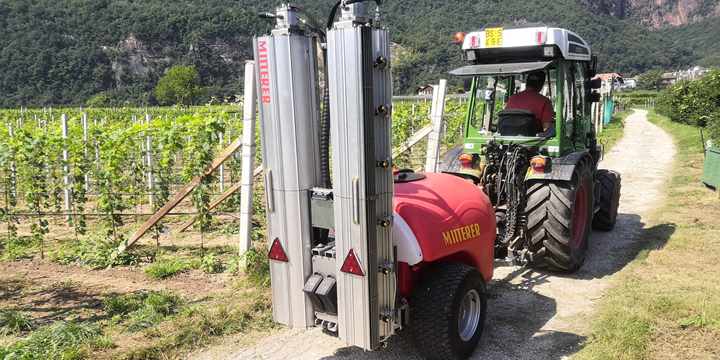 scroll me
The tangential blowers of the GT series form an ideal basis for drift-reducing treatments. Decisive advantages here lie above all in the very uniform air flow profile, in the horizontal flow direction and in the exact delimitation of the air flow at the treetop.
The ventilators are driven directly by the tractor's hydraulic circuit, either individually or in series on request. Furthermore, this series impresses with enormously low-noise treatments and an outstanding air performance, which makes treatments possible even in multiple rows without significant losses in drift.
PRECISE & NOISELESS
the low-drift GT-blowers
Blower structure
The tangential blowers are made of anodized aluminum and therefore their construction is particularly light. The anodizing process guarantees corrosion resistance of the structure and also increased surface hardness thanks to the protective oxide layer. Thanks to the horizontal air outflow, these blowers are particularly low-drift and environmentally friendly.
Ventilator
The ventilators are made entirely of stainless steel and are highly resistant to corrosion. Thanks to the stepless hydraulic control, these blowers can be easily operated on the tractor depending on the vegetation stage and the row spacing. The linear design of the spray mist is of great advantage and ensures optimum air flow.
MULTIFUNCTIONAL VALVE
The standard hydraulic multifunctional block is equipped with an integrated pressure relief valve, flow valve and safety valve. This means that the desired air output can be set directly on the sprayer if the tractor does not have the relevant valves.
Nozzles
The standard two-head nozzle holders are always equipped with bayonet locks and ensure convenient and quick disassembly of the nozzles without additional tools. Furthermore, the individual nozzle holders can also be individually adjusted on the nozzle booms and are each equipped with a stainless steel protective cap to prevent damage in tight vineyards.
Heat exchanger
The heat exchanger is a high-quality finned tube made of AISI 316 stainless steel, which ensures efficient heat dissipation from the hydraulic circuit during operation. This means that this series can also be used on tractors without integrated oil cooling and without unnecessary overheating of the hydraulic circuit.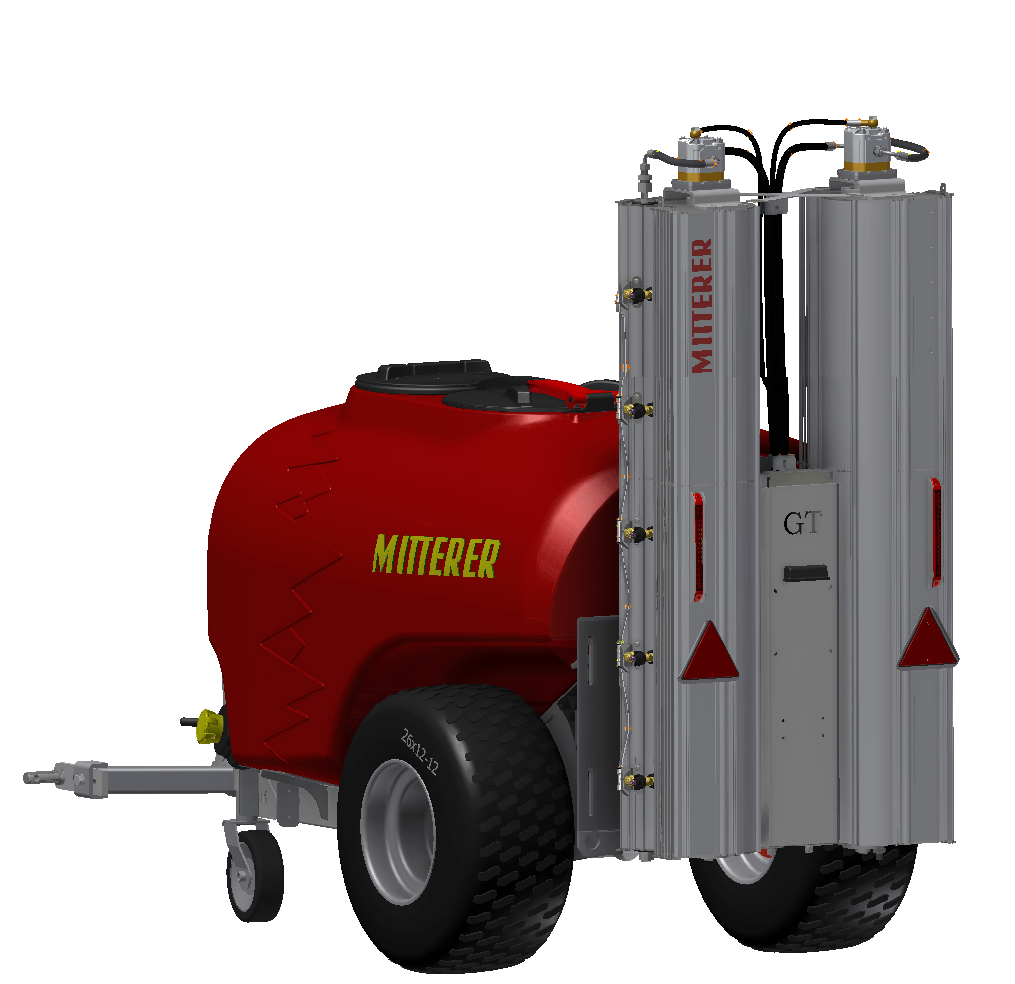 150 GT
160 mm
≤ 50.000 m³/h
2,00 m
3,50 m
10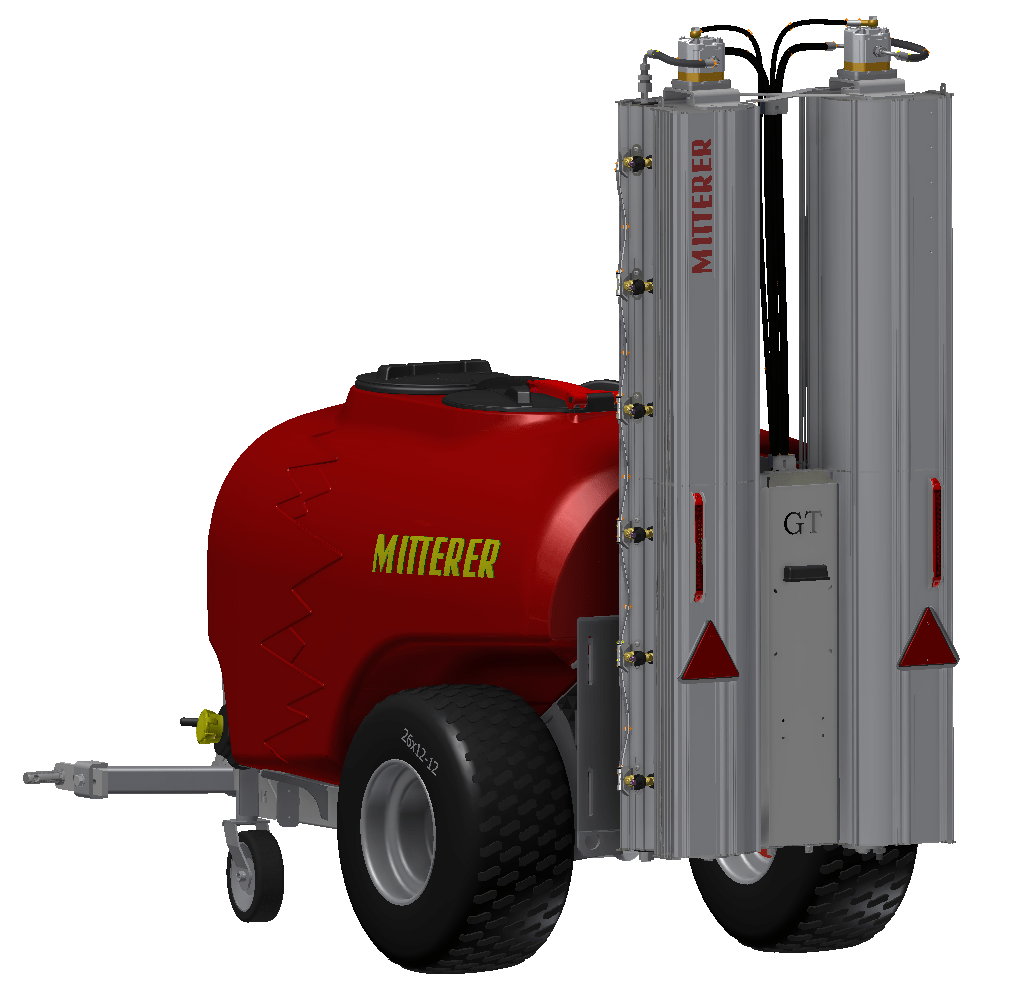 170 GT
160 mm
≤ 60.000 m³/h
2,50 m
3,50 m
12
Ventilator
Air volume
Max. plant height
Max. row spacingd
Number of nozzles