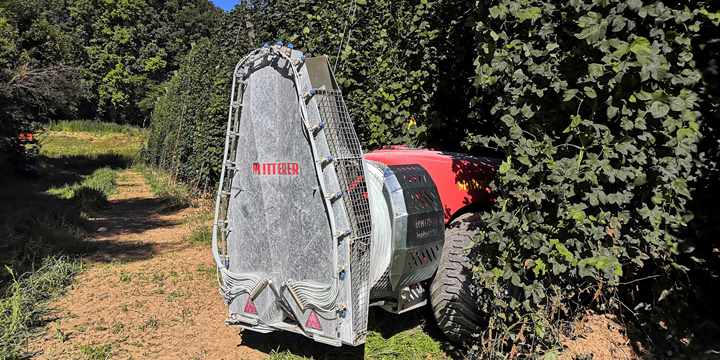 scroll me
The HP series, specially developed for hop-growing, sets new standards in the pest control sector.
After lengthy field studies and after exchanges between many hop farmers and experts, we have succeeded in constructing a sprayer that meets modern requirements for drift reduction, environmental compatibility as well as efficient and precise application.
Thanks to the efficient diagonal-flow blower, it is now possible to carry out low-drift and loss-reducing treatments in the hops sector and to ensure precise application of the active substance to the plant.
versatile & flexible
Blower HP
Blower structure
The front air suction of these hot-dip galvanized diagonal-flow blowers ensure a precise application of the active substance and prevent dirt and leaves being sucked into the air flow, as is usually the case with backside air suctions. In addition, the targeted air flow exceeds the application rate by a lot compared to outdated circular-flow blowers.
Ventilator
The large ventilator enables efficient use with little effort ant at the lowest noise level. The integrated centrifugal clutch was designed so that it opens easily at a low speed.
Gearbox
The gearbox, specially developed for demanding use in the hop garden, is equipped with a preselection transmission, which enables the two speed levels to be easily engaged. The use of high-quality cylindrical roller bearings and the double oil chambers promises greater force absorption and a longer service life.
Nozzles
The single-headed nozzle holders are always equipped with bayonet locks and ensure that the nozzles can be dismantled quickly and easily without any additional tools in the field. Always made of brass and equipped with a drip stop system, the nozzle holders can also be individually adjusted on the nozzle rods.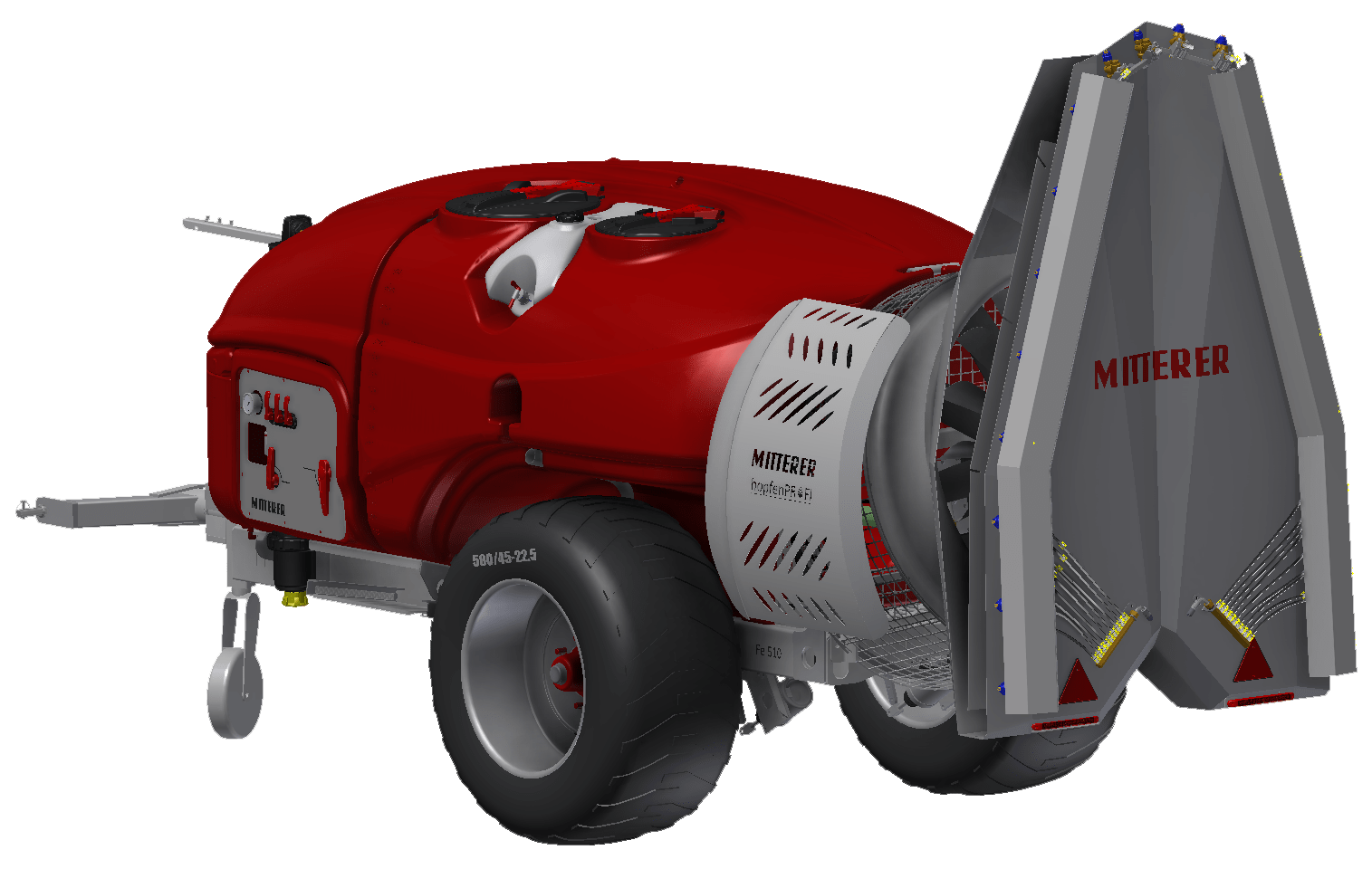 HP
105 cm | 42"
114.000 | 130.000
9,00
12,00
20
Ventilator
Air volume
Max. plant height
Max. row spacingd
Number of nozzles