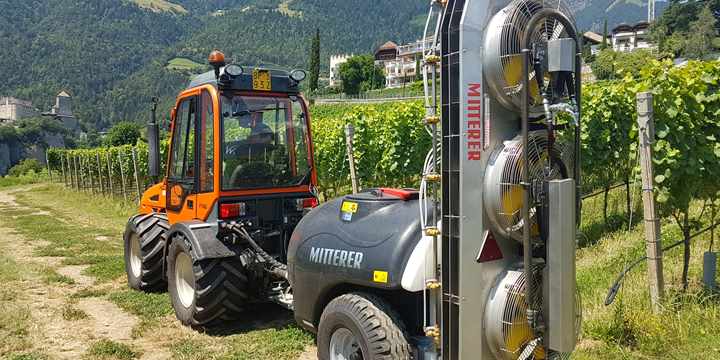 scroll me
Developed on modern air test benches and equipped with an innovative, hydraulically driven cross-flow blower, this series ensures that the ventilators can be controlled independently from the PTO shaft speed and is therefore primarily predestined for use on steep slopes.
Furthermore, the compact design makes it possible that treatments can be carried out in extremely narrow vineyards.
The cross-flow blowers achieve a highly precise application of the substance agent to the plant thanks to the ventilators arranged one above the other.
versatile & flexible
Blower G
Blower structure
The cross-flow blower, made as standard from high-quality AISI 316 stainless steel, is equipped with separate air outlets, which ensure the most precise application of the agent substance. The particularly short design becomes narrower towards the rear and thus enables problem-free turning in sometimes limited driving turns.
Ventilator
The fans made of highly resistant polypropylene are specially designed for use in wine and berry cultivation and their air output can be continuously adjusted from the tractor, thanks to the independent hydraulic drive. With an oil requirement of only 25 l/min (model G2) and 35 l/min (model G3), this series can also be used with small articulated tractors.
MULTIFUNCTIONAL VALVE
The standard hydraulic multifunctional block is equipped with an integrated pressure relief valve, flow valve and safety valve. This means that the desired air output can be set directly on the sprayer if the tractor does not have the relevant valves.
Nozzles
The double-headed nozzle holders (installed as standard) are always equipped with bayonet locks and ensure that the nozzles can be dismantled quickly and easily without any additional tools in the field. Always made of brass and equipped with a drip stop system, the individual nozzle holders can also be individually adjusted on the nozzle rods.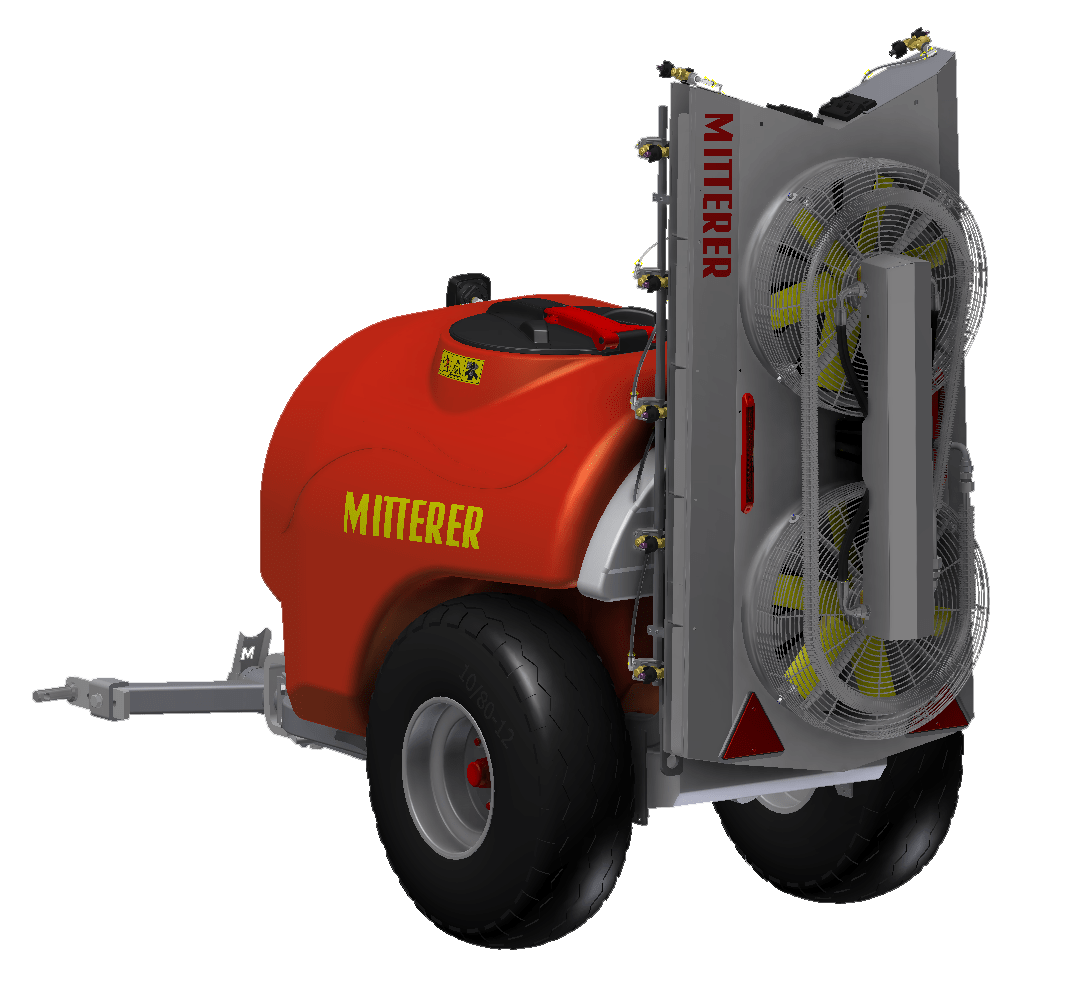 G2
45 cm | 18"
≤ 34.000 m³/h
2,50
2,50
12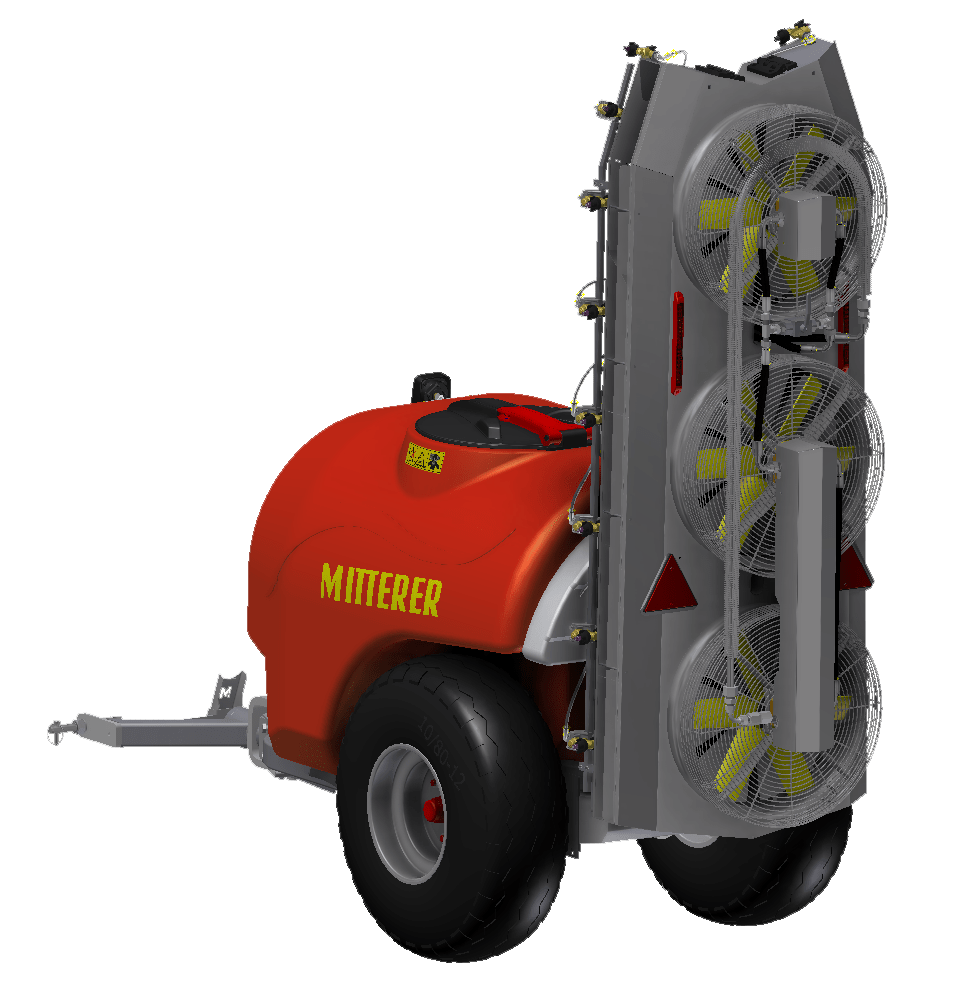 G3
45 cm | 18"
≤ 51.000 m³/h
3,00
2,50
14
Ventilator
Air volume
Max. plant height
Max. row spacingd
Number of nozzles